Bereichsnavigation
Geschichte der musikalischen Interpretation
im 19. und 20. Jahrhundert
This multivolume series is the first to provide a large and comprehensive historical account of the last two centuries of musical interpretation: the twentieth century, a time that produced most of the musicologists working today and one for which no overall history has yet been written, and the nineteenth century, the period in which "interpretation" in its strict sense first emerged, and the first era whose interpretative practices can to some extent be illuminated by not just written documents but also early sound recordings.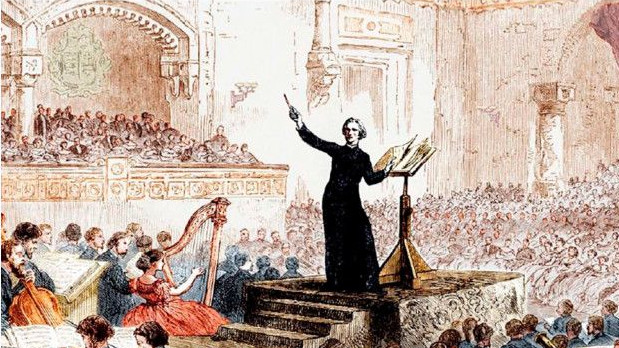 In order to do justice to interpretation as a historical subject, one must contemplate a wealth of factors that have had an important influence on interpretation, above all questions of aesthetics and intellectual history, and of the history of institutions and media. On the other hand, interpretation and its history can be understood not just in the context of musical performances as a whole but also in individual aspects of performance that can be described separately and which have always been perceived separately. Finally, there is a certain interdependence between interpretation and compositions that are interpreted, regardless of whether the compositions in question are largely of one's one era, which was the case for a long time, or whether they are largely works of past ages, which has now been the case for a long time.
Publications
Each of the volumes in this series is dedicated to a specific set of the factors mentioned above:
Volume I. Ästhetik – Ideen (Aesthetics and Ideas)
Volume II. Institutionen – Medien (Institutions and Media)
Volume III. Aspekte – Parameter (Aspects and Parameters)
Volume IV. Personen – Stile – Konzepte (Persons, Styles and Concepts)

The first three volumes explore specific questions and subjects and briefly trace their history across the nineteenth and twentieth centuries.
The concluding, fourth volume will not take this longitudinal view but will look instead at cross-sections. It will frame history in terms of generations, which are defined as the two decades following the birth of a given artist. The aim of this volume is to focus on individuals and the ideas that drove their work, and to inquire about the specific distinguishing characteristics of their "generation." Questions about interactions with the history of compositions and repertoires will play a larger role.
Contact
Prof. Dr. Heinz von Loesch
Research Associate
+49 30 254 81 130
CV