Library
The library of the Staatliche Institut für Musikforschung (State Institute for Music Research) is a specialized scientific library, whose primary purpose is to support the scientists of the Institute in their work. However, it is also open to external users. Its holdings form the basis of digital information resources, such as the Literature, which is maintained as an ongoing activity, and the "Archive of Concert Life" or the "History of the SIMPK and its Predecessor Institutions", project-based activities of the Department of Musicological Documentation to which the library also belongs.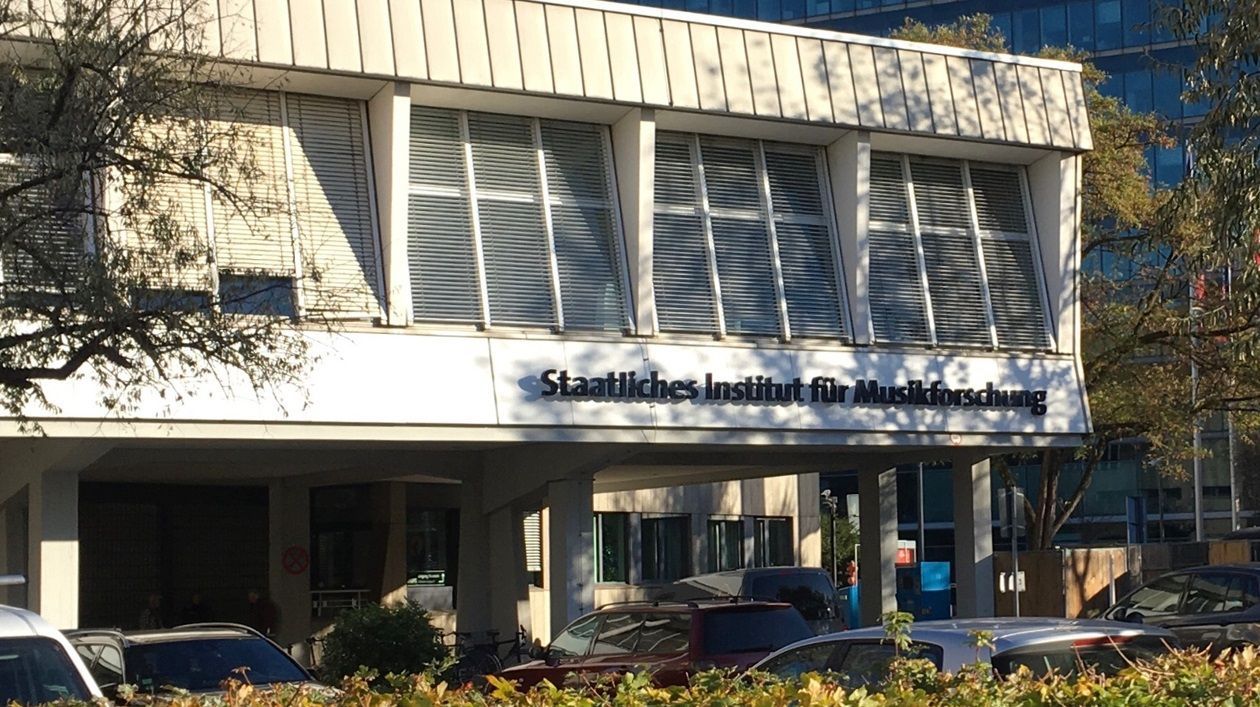 Visiting the library
Tuesday to Thursday 10 a.m. – 5 p.m.
Friday 10 a.m. – 12 p.m.
Additional opening hours within the scope of our possibilities by arrangement
On November 21, 2023, the library will not open until 12:00 p.m. due to a meeting.
The library will be closed between Christmas and New Year's Day (December 27-29, 2023).