Bereichsnavigation
Visiting the Museum
The Musikinstrumenten-Museum is generally open every week from Tuesday to Sunday. This page provides information about your visit with us.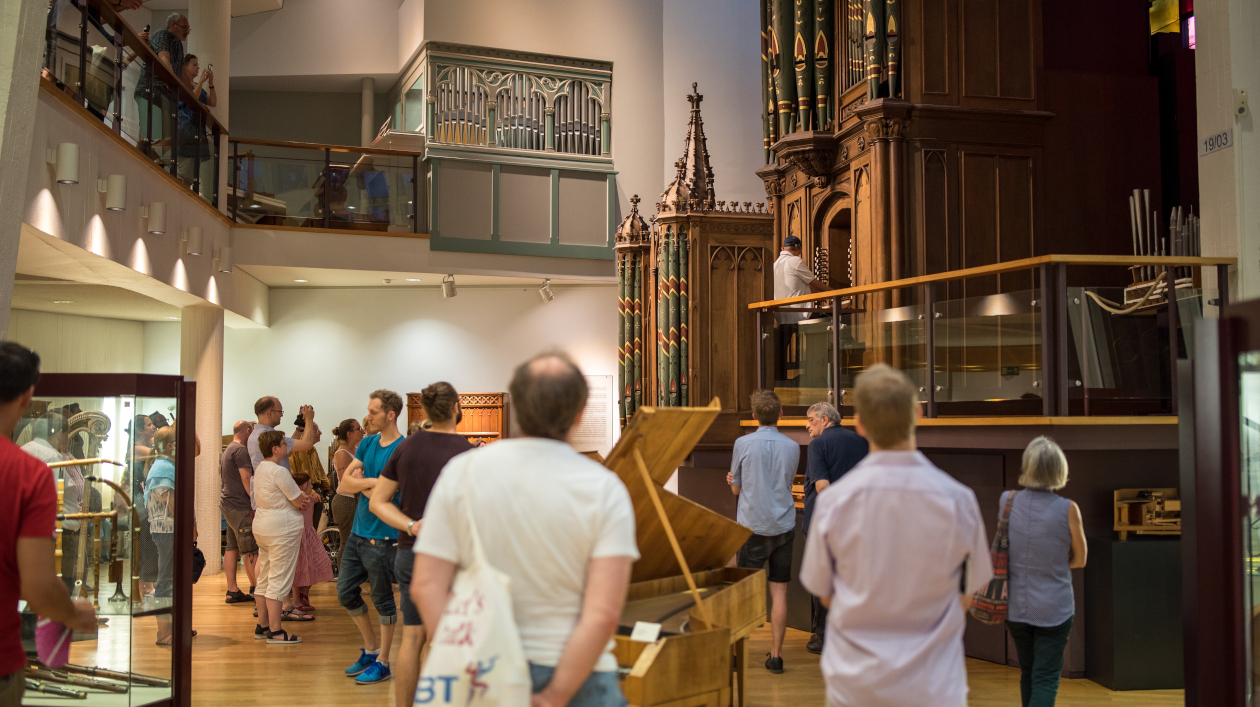 Special notes
Construction work on the goods lifts
Currently, the goods lift is being repaired and will not be usable until probably mid-June 2023. During this time, it will not be possible to access the upper floor of the museum with a wheelchair. We apologise very much for this! After completion of the renovation work, the "small" passenger lift will then also be wheelchair accessible.
Safety regulations in force since 5 November 2022
For reasons of security, the exhibition rooms can only be visited after jackets and bags have been handed in at the cloakroom or in the lockers. Tight-fitting jackets such as jackets, jackets, blazers and cardigans are exempt from the duty to hand in. Bags of any size must be handed in. In case of doubt, the supervisory staff will decide. Necessary items such as valuables, emergency medication or baby bottles may be taken into the exhibition in transparent carrier bags. Transparent carrier bags are available at the cloakroom.